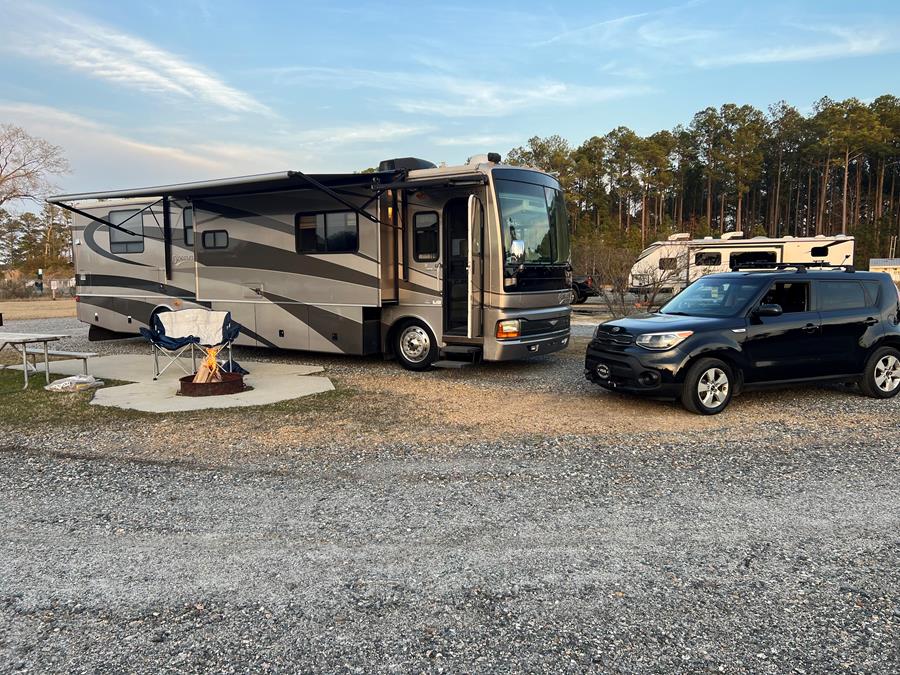 Keon Hayes came to Florida RV Sales back in the Fall of 2022 with the hopes of finding the perfect RV to enjoy along with his girlfriend, Toi.
When he arrived, Hartley showed him several RV's in his price range and Keon ended up buying a diesel Fleetwood Discovery.
Before he purchased the RV, Todd, the service manager spent quite a bit of time going over the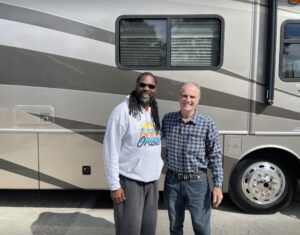 RV to ensure Keon was completely comfortable on how to work and operate everything that he needed to know.
The inspection checklist had been completed and many small items had been completed, repaired and maintained by Todd the service manager so that Keon would have a great experience with his RV.
Keon was very impressed with the entire buying experience and provided Florida RV Sales with an exceptional review.
About six months later, we heard back from Keon with another big "Thank you" and appreciation for such a great RV.
He and his girlfriend Toi are enjoying the entire RV lifestyle, with camping experiences and plan to marry this Fall.
In addition, Keon and Toi have become friends with the team at Florida RV Sales and Service and plan to return for any routine service work needed.