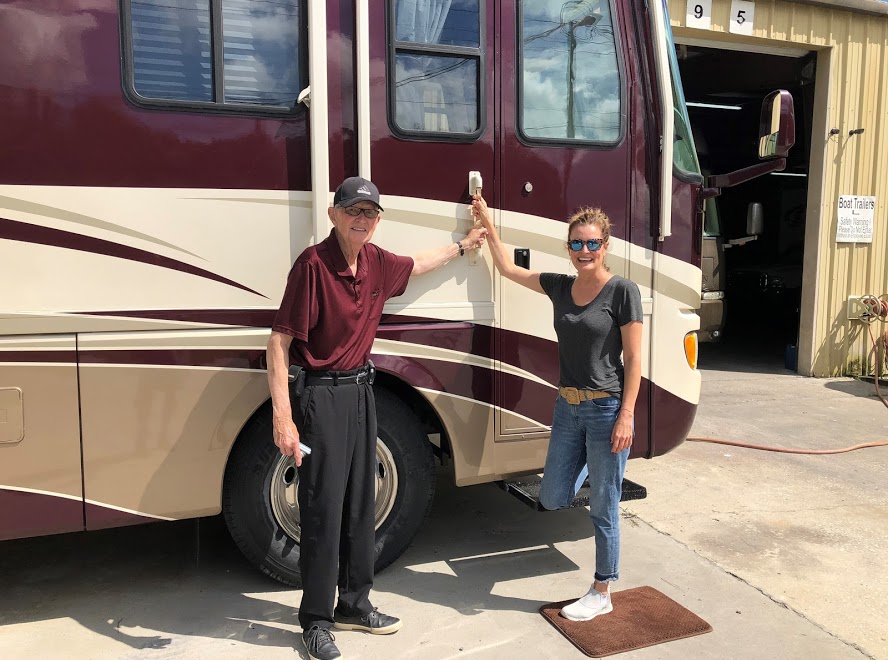 A True Nature Lover and Her RV
Lisa Gomes is a true nature lover who enjoys spending time outdoors with her close knit family.
In late August of 2018, she contacted Hartley at Florida RV Sales & Service, inquiring on a 2002 Monaco Diplomat, class A diesel coach. It was an exceptional RV in perfect condition that the former owner lavished a brand new interior and a $10,000 custom paint job. The RV suited her budget requirements. 

In September, she and her 80 year old father George committed to buying the RV and flew in from California to complete the purchase. Diane picked them up at the airport. 
The service manager, Don Muther, completed our standard safety inspection and 37 point check list to ensure a safe journey home. 
Lisa and her father took turns driving the RV from Florida to their home state in California. We are told it was an amazing trip and Lisa and her Dad had a lot of laughs together! 
Lisa and her family are now spending quality time together in her RV in the mountains of California.

We are proud of her accomplishment and especially her trust in Florida RV Sales and Service! It is not every day that a single woman purchases a 38 foot foot motor coach sight unseen and then drives it all the way back across the country.